Cornhole is a popular and engaging game that has developed its own unique language over the years. Familiarizing yourself with Cornhole terminology is essential for understanding the game, communicating with other players, and improving your overall experience. In this article, we'll introduce you to the most common terms and phrases used in the world of Cornhole, helping you become fluent in the language of the game.
"When it comes to the lingo of Cornhole, there are some phrases you may understand from the get-go, while there are others that you may not."
The Basics: Cornhole Equipment and Setup

When it comes to the lingo of Cornhole, there are some phrases you may understand from the get-go, while there are others that you may not.

For this segment, we'll go over four terms used during the set-up of a cornhole match.

1. Boards: The wood platforms that players aim to toss their bags onto. Each board features a 6-inch diameter hole near the top.
2. Bags: The square-shaped beanbags, filled with corn or synthetic materials, that players throw during the game. Regulation bags measure 6 inches by 6 inches and weigh between 15 and 16 ounces.
3. Pitcher's box: The designated throwing area located to the left or right of the Cornhole board.
4. Foul line: The imaginary line extending from the front edge of the board, which players must not cross during their throw.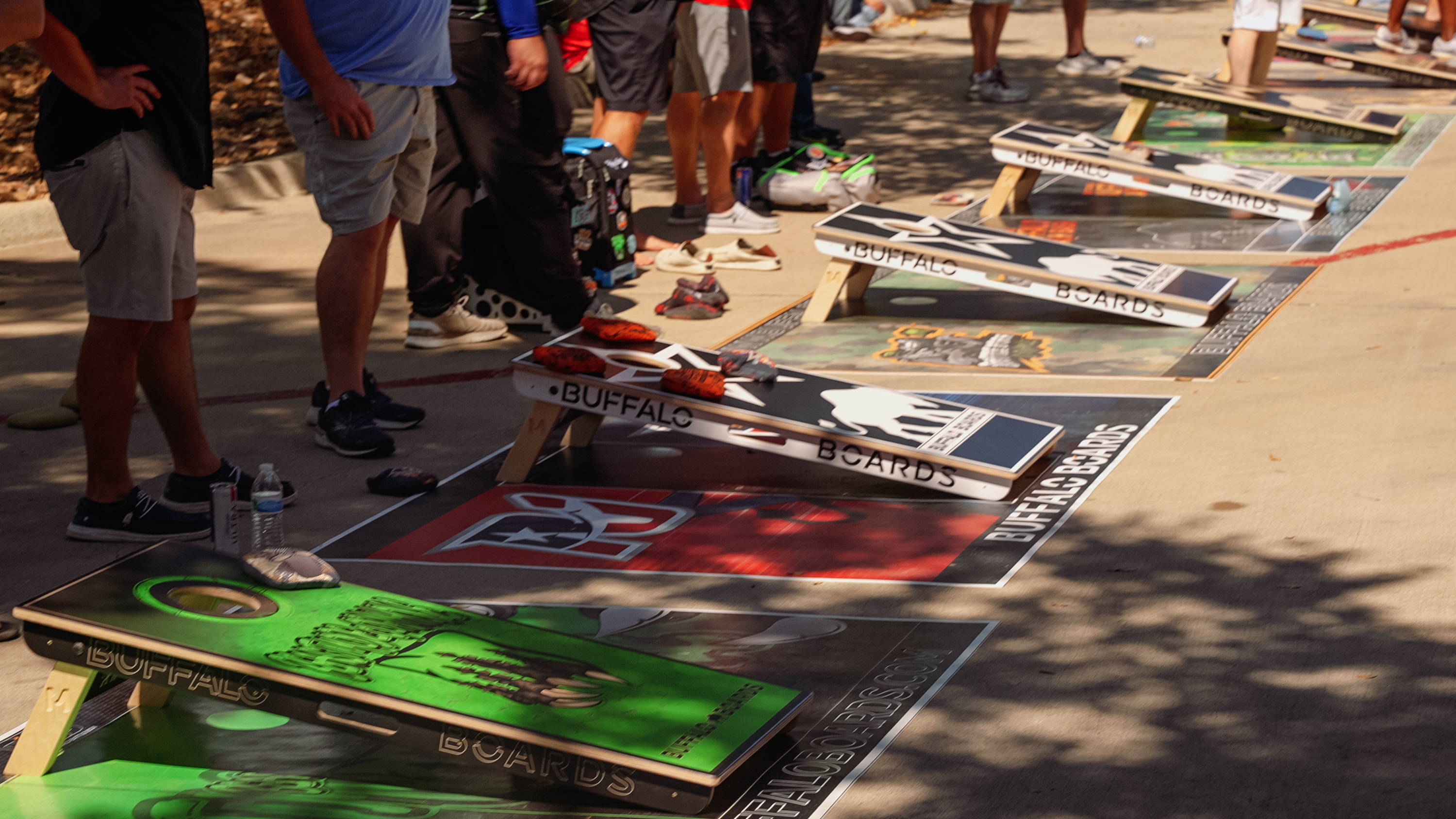 ---
"A 'wash' occurs when both players or teams have the same number of points at the end of a single round, resulting in no change to the overall score."

Here, we'll go over five terms used during a match of Cornhole.

1. Woody: A bag that lands and remains on the board without falling into the hole. Worth 1 point.
2. Cornhole: A bag that is thrown directly into the hole or slides into the hole after landing on the board. Worth 3 points.
3. Wash: When both players or teams have an equal number of points in a single round, resulting in no change to the overall score.
4. Four-bagger: When a player successfully throws all four of their bags into the hole during a single round.
5. Skunk: A rule variation where a player or team wins the game by reaching 11 points before the opponent scores any points.
Now we'll talk about four terms relating to 4 techniques used during a match.

1. Airmail: A high, arching throw that is aimed to land directly in the hole, without touching the board.
2. Slide shot: A low, angled throw that is intended to slide across the board and into the hole.
3. Blocker: A strategically placed bag that is thrown in front of the hole to prevent an opponent's bags from sliding or bouncing in.
4. Push shot: A throw aimed at striking a player's own bag on the board, causing it to slide forward and potentially push other bags into the hole.
And finally, we have four slang terms used during a match.

1. Dirty bag: a bag that lands outside the boundaries of the board or touches the ground during the throw, resulting in no points.
2. Backstop: a bag that lands beyond the hole, creating a barrier that prevents other bags from sliding off the back of the board.
3. Hanger: a bag that is partially hanging in the hole but is still supported by the board, scoring 1 point as a woody.
4. Sandbagger: this is a term used to describe a skilled player who intentionally competes in a lower division or with less experienced players to secure an easy victory.
Understanding Cornhole terminology is key to fully appreciating the game and communicating effectively with fellow players. By familiarizing yourself with these terms and phrases, you'll become a more knowledgeable and confident Cornhole enthusiast. So, the next time you step up to the pitcher's box, you'll be ready to speak the language of the game and enjoy a richer, more engaging experience.
---
Fun Fact: The videogame equivalent of a Sandbagger is called a Smurf.

Also, If you've made it to the end of this article, then thanks for reading! As a gift/reward, Here's a discount code that you can use for your next order here at Buffalo Boards!

Be sure to use the link to activate the discount code when checking out: https://buffaloboards.com/discount/2G4F5DDPEXFZ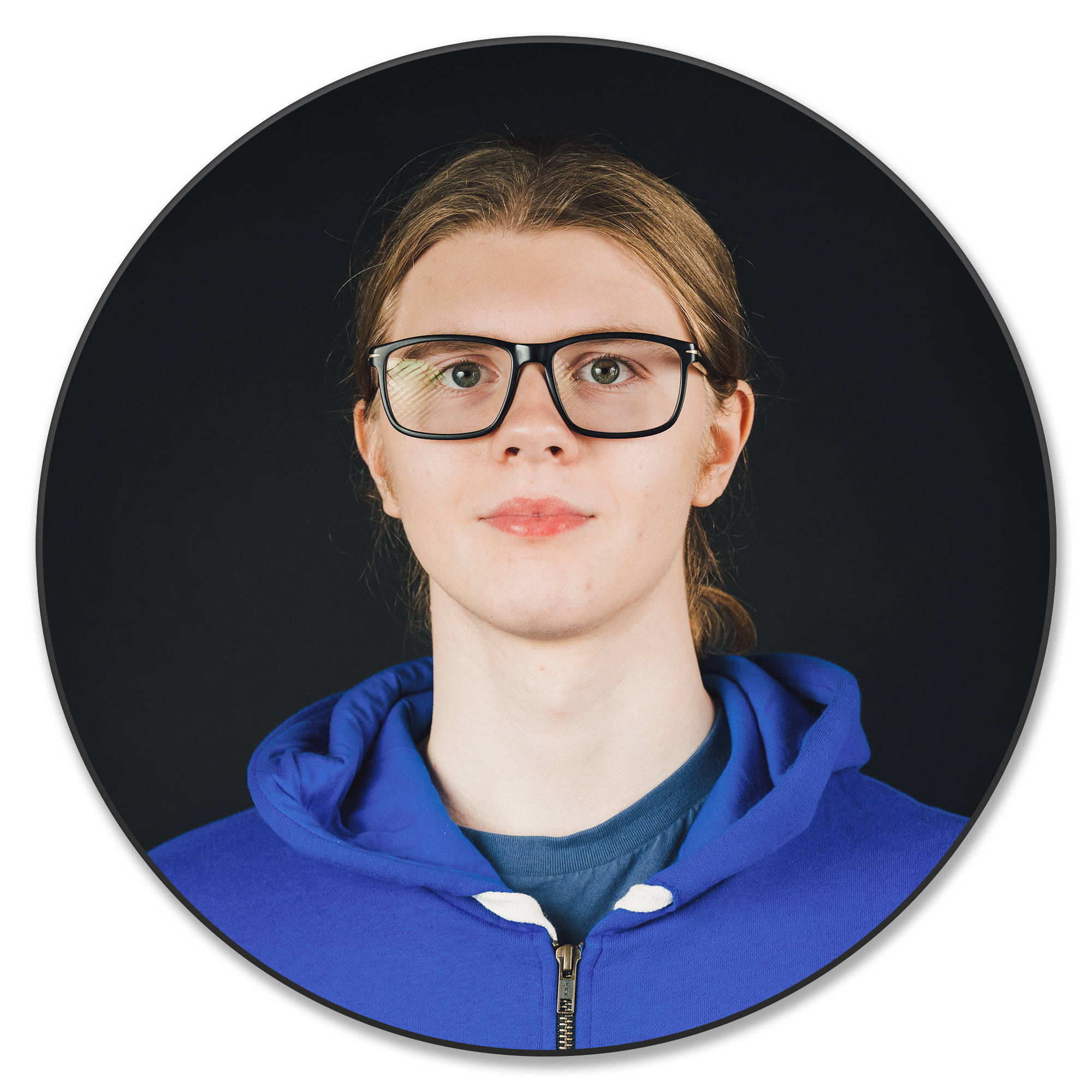 Written by Cody Waters.

Cody is Buffalo's dedicated Customer Success Manager, making sure your concerns are addressed with a personal touch. When he's not busy answering emails, you'll find him pursuing his passion for crafting catchy video game music, always working to enhance his skills.

Enter your email and stay on top of all of our promotions, releases, and events.